About Us
Careers at Distill Ventures
We pride ourselves on our team culture, ethics, achievements and being a company you will LOVE to work with. We have a widespread team across Europe and North America, working with innovative drinks brands across the globe. Our team are highly experienced within their departments, with dedication, motivation and a passion for the drinks industry and the founders we work with.
WORK WITH US
If you thrive in a start-up vibe, are a forward thinker, are excited to discover and grow the spirits brands of tomorrow, know the importance of equality and inclusion and just how important sustainability is in the world we live in today, check out our latest opportunities below and follow us on LinkedIn to be the first to hear about our job opportunities and to see the great things we're doing.
"Open-caring-genuine-positive nature & culture across the whole team is infectious and a great energiser when things are a bit more hectic." - Charlie S
"Every individual at DV is unique in their skills/experiences, but also in characters and passion points. I love that this is being nurtured and celebrated." - Zoe D
"I like the flexibility DV gives in terms of working remotely in UK or elsewhere when needed. It has a great impact on my mental health and creates a positive relationship based on trust and optimum work/life balance" - Ilaria L
"The company is filled with kind experts willing to share to help others grow. I greatly enjoy the aspect of my job where I get to learn from others." - Sarah R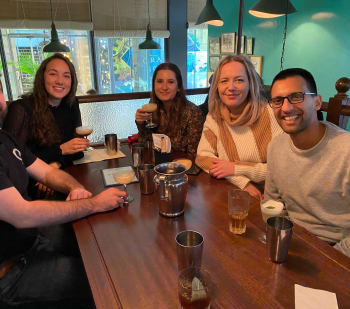 "Parental leave support was incredible and genuine effort made by management to support new parents as much as possible." Vishal P
"People are genuinely nice, enjoy what they do, have the freedom to be themselves and that reflects in the culture." - Raquel R
"I've worked at and with many companies and DV has a really strong group of people that have not only high IQ but also EQ and, most importantly, are genuinely kind. There is also a high respect for people's personal lives"
"The culture at DV is supportive, curious and intentional about the team's daily experiences." - Kamilah K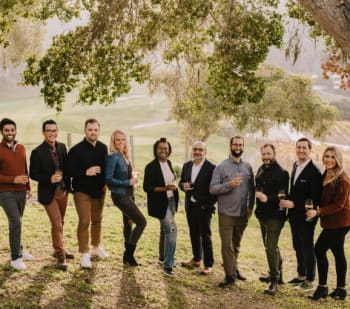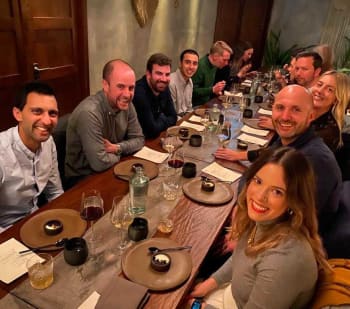 "Despite our growth, DV still feels like a small company with a strong sense of community and team work." - Alison G
"Everybody is super smart and passionate about DV mission and in turn, everybody is very supportive/keen to nurture each other's talent/growth trajectory which I feel is a key asset of DV culture." - Zoe D
"Everybody is so incredibly smart, kindhearted and genuinely nice. We don't have a hierarchical corporate culture. We help each other." - Ara C
"The company is filled with kind experts willing to share to help others grow. I greatly enjoy the aspect of my job where I get to learn from others." - Sarah R
"Meritocracy. High performance. Care for the wellbeing of employees. Supportive of career ambitions and personal development goals." - Vishal P
"DV constantly pushes itself to improve (examples of this include WoW (ways of working) and I&D). Also notes and gifts of gratitude from the company and coworkers go a long way in making one feel appreciated." Sarah R
PROUD TO BE AN EQUAL-OPPORTUNITY EMPLOYER
We celebrate diversity and are committed to creating an inclusive environment for all employees and founders. Distill Ventures is committed to using our energy and superpowers to drive positive change. We value intersecting identities of race, religion, colour, sex, gender identity, sexual orientation, age, physical or mental disability, national origin, and veteran status