What We Offer
Expertise & Partnering
Brand acceleration in action
What's acceleration?
We pay close attention to the hurdles spirits entrepreneurs face, working together to develop plans that quickly and fundamentally turn the dial. Alongside our network of partners, we leverage our expertise to drive businesses forward, whether it's establishing an online sales platform, brand building via social media, liquid development for non-alcoholic drinks or unlocking top accounts in the North American market.
How does it work?
Once an investment is made, Distill Ventures work closely with the founding team to identify specific areas of focus and help build plans for rapid but sustainable growth. As all entrepreneurs have different strengths and weaknesses, the support given is both bespoke and broad-ranging. We aim to build winning strategies for sustainable growth that last through to exit – through analysis, long-term and annual business planning, budgets and cash flow modelling.
Each brand has a dedicated DV partner who knows your business inside out to ensure you always have what you need. An entrepreneur themselves, they'll use their knowledge and expertise to support in the way that works best for the brand. Across the team we have know-how in areas like brand launches, long-term strategic planning, and rapid scaling across multiple markets.
Our acceleration centres around 'The 5 Bricks' – a unique framework we use to help structure the support we give. Many entrepreneurs find it a useful way to check they're thinking about all the key aspects of their business.
1. A GREAT PRODUCT
Your product is the foundation of everything you do – without it, you won't succeed. Your liquid and pack need to be united into one, single, coherent story with your production & supply chain working in tandem to ensure that you can produce your product in quantity at the right price.
2. BEING INTERESTING
Interesting is what people will talk about. Interesting gets press coverage and travels through social media before sticking in people's minds. This area is your core proposition and how you live this every day through your marketing plans, social media and communications.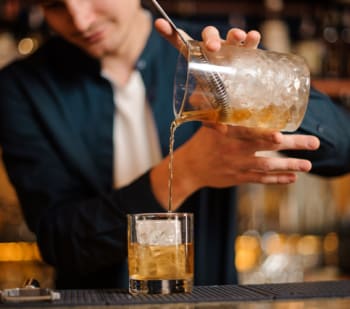 3. SELLING PROFITABLY
A full and complete grasp of your commercials is vital for success in the drinks industry. Core fundamental elements such as COGS, GP & GM, sales drivers, building bottom up sales plans, launching into new markets, building out your own commercial team and working with distributors are all covered. In addition, Distill Ventures has sales solutions that help portfolio companies access important markets in an effective way.
4. BUSINESS BASICS
Bad company management or operations can sink any business quickly. Ensuring basics like cashflow, stakeholder management, logistics and legal requirements never get away from you is fundamental to your success.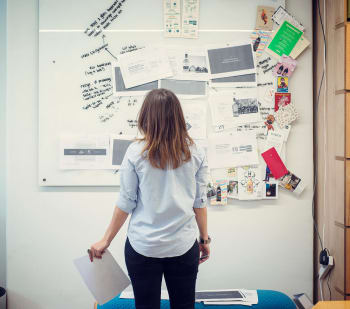 5. BEING A GREAT ENTREPRENEUR
Even Roger Federer has a coach. You're doing something amazing – and that's going to ask a huge amount from you. You already possess many of the qualities needed to succeed but we believe there's always room to improve.
The DV Accelerate digital hub
The DV Accelerate digital hub
The DV Accelerate digital hub, a proprietary tool for portfolio brands is an incredible wealth of resources that can't be found anywhere else. From case studies and campaign trackers to briefing documents and interviews with like-minded entrepreneurs; it's made with entrepreneurs in mind and updated with new content regularly.