What We Offer
Investment and Funding
Finance for growing brands through Diageo that keeps you in control
What we do
We arrange investment from Diageo into companies who are growing fast as well as those who are just starting out. To date, our investments range from £250k to a company in pre-launch to over £10 million to fundamentally transform a whiskey business and everything in between.
How does the deal work?
Each deal is unique and tailored to each individual company's requirements and rate of growth. From the get-go, we work closely with founders to develop a business plan and work out what investment might be needed to achieve it. Regardless of size of investment, Diageo remains a minority investor so founders stay fully in control as the business scales.
Investments are made on the basis that – if all goes well – Diageo continues to meet future funding requirements through to a pre-agreed point where they might be interested in acquiring the business. All deals do include a call option for Diageo to buy the company outright at a pre-agreed future point.
Partnering with Diageo
One of the benefits of working with Diageo is that they're uniquely placed to understand opportunities within the global drinks market and are equally happy funding capital and stock investment as brand-building, marketing activity and global expansion.
"
We knew DV was the perfect bridge between a startup and a global company. We knew they understood us, and would help us explain things to Diageo. We knew they would teach us to think like a big company because they were entrepreneurs just like us.
Max Wagner - Belsazar Founder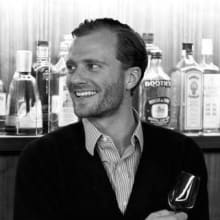 "
The ability to pick up the phone and have a conversation with somebody that understands because they're business owners themselves, growing quickly themselves and are able to identify with those challenges is something that beyond the roadblocks, beyond the financial support, it's something that to me is invaluable.
David Vitale - Founder - Starward Whiskey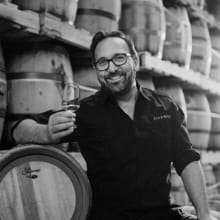 Read Our Latest Non Alc Data Drop
Did you know that 97% of surveyed Non-Alc drinkers that have consumed alcohol in last 90 days?